---
---
---
Out of the ground at hand a high quality replacement carrying layer is constructed by adding a special binding material.
---
GROUND STABILISATION WITH A REPLACEMENT CARRYING LAYER
---
---
The upper ground layers are removed, transported to a depot and finally replaced by crushed ballast and gravel, in order to get a sustainable sub-construction. On the contrary using the BUILDING GROUND STABILISATION system TERRA-MIX with a replacement carrying layer time , effort as well as costs can be significantly reduced.
---
---
---
As preparation a special binder mixture, fine tuned to the specifics of the ground at issue is spread out and then worked into the ground. In the next step compaction can follow and a sustainable sub-structure is available. This method enables a ressource saving way of working and also enabling an ecological way of construction.
---
---

OVERVIEW
OF ADVANTAGES
BUILDING GROUND STABILISATION System TERRA-MIX
SAVINGS IN CONSTRUCTION COSTS
Through our innovative technology of building ground stabilisation it is normally possible to generate the replacement carrying layer using the available ground material. Herewith high costs for additional material can be ommitted and this in turn comes as a benefit to your building costs.
Compared to conventional methods using the GROUND STABILISATION system TERRA-MIX with a replacement carrying layer less working stages are needed. The ground stabilisation can be executed faster and more efficiently. You hierby benefit from a significant time advantage for your building project.
Since the replacement carrying layer can be established using almost any building material present at the building site ( like clay, silt, sand, gravel, building rubble, tarmac debris etc.) the GROUND STABILISATION system TERRA-MIX gets away without or with very little material substitution.
GROUND STABILISATION system TERRA-MIX
ROAD CONSTRUCTION AND RENOVATION
REINFORCING OF SHUNTING AND PARKING AREAS,
RESIDENTIAL BUILDINGS, PRODUCTION- STORAGE AND LOGISTIC HALLS, STORAGE AREAS
SEALING AND REINFORCING OF DUMPS
---
Many well documented bearing plate tests prove the successfull implementation of the GROUND STABILISATION system TERRA-MIX. We guarantee* bearability, planarity and an improvement in frost resistance of the generated replacement carrying layer.
* dependig on the extent of the contract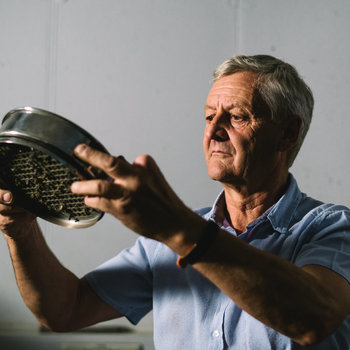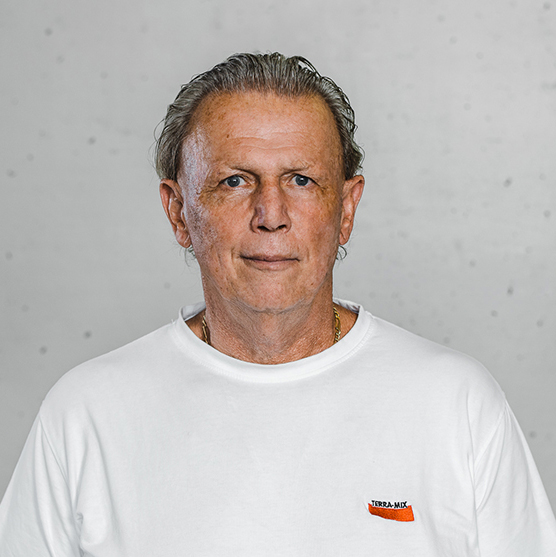 Franz Sindlhofer
project manager ground stabilisation, road rennovation
---
---
---
---
Aus dem anstehenden Boden wird unter Zugabe eines speziellen Bindemittels als Zuschlagstoff eine hochwertige Ersatztragschicht hergestellt.
---
BODENSTABILI
SIERUNG MIT
ERSATZTRAG
SCHICHT
---
---
Die obersten Bodenschichten werden abgetragen, zur Deponie transportiert und schließlich
durch Schotter oder Kies ersetzt, um einen tragfähigen Unterbau zu erhalten.
Im Gegensatz dazu lassen sich bei der BODENSTABILISIERUNG System TERRA-MIX mit
Ersatztragschicht Zeit, Aufwand sowie Kosten maßgeblich reduzieren.
---
---
---
Zur Vorbereitung wird ein auf den Boden abgestimmtes Spezialbindemittelgemisch aufgetragen und in den Boden eingearbeitet. Im nächsten Schritt kann bereits die Verdichtung erfolgen und ein tragfähiger Untergrund steht zur Verfügung. Das Verfahren ermöglicht eine ressourcenschonende Arbeitsweise und ermöglicht so eine ökologische Bauweise.
---
---

VORTEILE
IM ÜBERBLICK
BODENSTABILISIERUNG System TERRA-MIX
Durch unsere innovative Technologie der Bodenstabilisierung ist es im Regelfall möglich die Ersatztragschicht mit dem vorhandenen Bodenmaterial herzustellen. Damit entfallen hohe Kosten für zusätzliches Material und das kommt Ihnen bei den Baukosten zugute.
Im Vergleich zu herkömmlichen Verfahren sind bei der BODENSTABILISIERUNG System TERRA-MIX mit Ersatztragschicht weniger Arbeitsschritte notwendig. Die Bodenstabilisierung lässt sich schneller und effizienter durchführen, Sie profitieren dadurch von einem wesentlichen Zeitvorteil für Ihr Bauprojekt.
Da wir die Ersatztragschichte aus fast allen Baustoffen herstellen können, die auf der Baustelle vorhanden sind (z. B. Ton, Schluff, Sand, Kies, Bau-schutz, Schlacke, Asphaltbruch etc.) kommt die BODENSTABILISIERUNG System TERRA-MIX in den meisten Fällen ohne oder mit sehr wenig Materialaustausch aus.
BODENSTABILISIERUNG System TERRA-MIX
STRASSENNEUBAU & SANIERUNG
BEFESTIGUNG VON RANGIER- UND PARKFLÄCHEN
WOHNBAU, PRODUKTION- LAGER und LOGISTIKHALLEN, LAGERPLÄTZE,
DEPONIE ABDICHTUNG UND VERFESTIGUNG
---
Viele bestens dokumentierte Lastplattenversuche beweisen die erfolgreiche Anwendung der BODENSTABILISIERUNG System TERRA-MIX. Wir garantieren* Ihnen Tragfähigkeit, Ebenflächigkeit und eine Verbesserung der Frostbeständigkeit der hergestellten Ersatztragschicht.
* je nach Auftragsumfang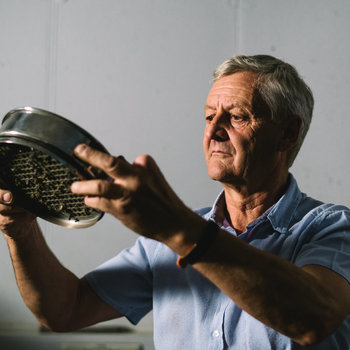 ---