---
---
---

THE FOUNDATION SYSTEM OF THE FUTURE
---
With the HYBRID FOUNDATION system TERRA-MIX the merits of the IMPULSE COMPACTION system TERRA-MIX meets up with the innovative method of the Replacement Carrying Layer System TERRA-MIX. The result is a foward-looking method which helps you minimise building ressources, to significantly reduce building time and the costs.
---
---

OVERVIEW OF
ADVANTAGES
HYBRID FOUNDATION System TERRA-MIX
SAVINGS OF BUILDING COSTS
Through the combination of two ressource-gentle building systems the extent of material used is reduced and the building costs are considerably reduced.
Since, with the HYBRID FOUNDATION system TERRA-MIX, mostly none or only a small amount of material replacement is necessary, this method enables a definate ecological and sustainable way of building. Every compactable ground can be processed with impulse compaction. The replacement carrying layer for ground stabilisation can be established out of almost all available materials at the building site.
In order to make the greatest possible time advantage available to you, the HYBRID FOUNDATION system TERRA-MIX combines the time savings from Impulse Compaction and those from the Ground Stabilisation. Thereby the foundation for your building project can be carried out as quickly as possible. You profit from an appreciably reduced total building time.
HYBRID FOUNDATION system TERRA-MIX
SUB-STRUCTURES FOR HALLS AND OTHER BUILDINGS
SUB-STRUCTURES FOR ROAD CONSTRUCTION
HYBRID FOUNDATION system TERRA-MIX
Ground compaction by means of impulse-compactor in numerous work stages.
Filling in the compaction craters with material at hand.
Distributing the binding agent
Mixing the binding agent with ground material and water.

Initial compaction sequence

Last ground compaction before the foundation.
---

The HYBRID FOUNDATION system TERRA-MIX ensures the greatest possible stability for your building. The load of the building distributes itself through the arching effect via the replacement carrying layer to the compaction columns.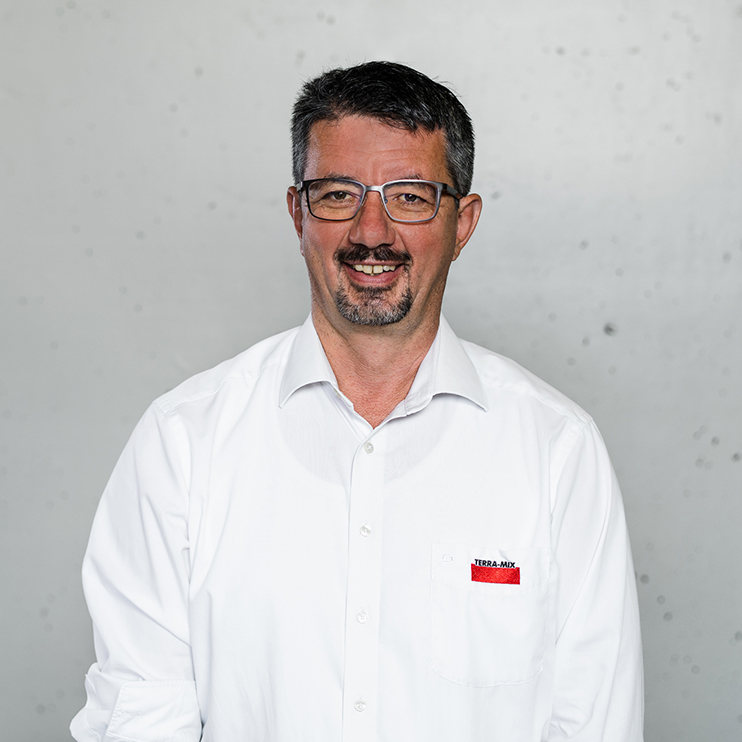 Ing. Michael Bißmann
customer care impulse compaction austria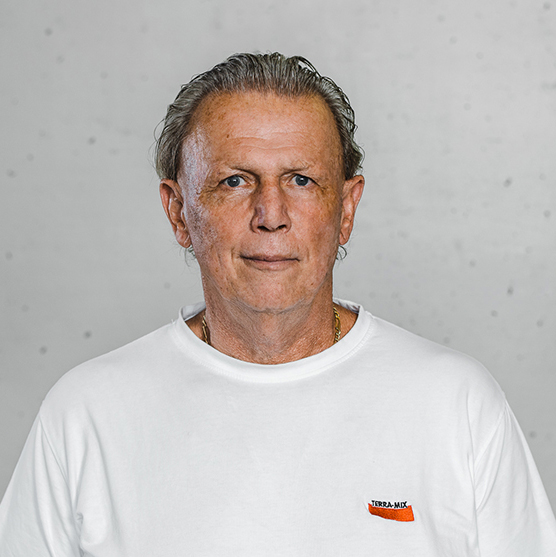 Franz Sindlhofer
project manager ground stabilisation, road rennovation
---
---
---
---

DAS GRÜNDUNGS­SYSTEM DER ZUKUNFT
---
Bei der HYBRIDGRÜNDUNG System TERRA-MIX treffen die Vorzüge der IMPULSVERDICHTUNG System TERRA-MIX auf die innovative Methode der Ersatztragschicht System TERRA-MIX. Das Ergebnis ist ein zukunftsweisendes Verfahren, das Ihnen hilft Ressourcen beim Bau zu minimieren, die Bauzeit zu verkürzen und die Kosten maßgeblich zu reduzieren.
---
---

VORTEILE
IM ÜBERBLICK
HYBRIDGRÜNDUNG System TERRA-MIX
Durch die Kombination von zwei ressourcenschonenden Bausystemen reduziert sich für Sie der Aufwand an eingesetztem Material, die Baukosten werden deutlich gesenkt.
Da bei der HYBRIDGRÜNDUNG System TERRA-MIX meist kein oder nur ein geringer Materialaustausch notwendig ist, ermöglicht das Verfahren eine ausgesprochen ökologische und nachhaltige Bauweise. Jeder verdichtungsfähige Boden kann mit der Impulsverdichtung verbessert und aufbereitet werden, die Ersatztragschicht zur Bodenstabilisierung kann aus nahezu allen auf der Baustelle verfügbaren Materialien hergestellt werden.
Um für Sie größtmögliche Zeitvorteile zu erschließen, kombiniert die HYBRIDGRÜNDUNG System TERRA-MIX die Zeitersparnis aus der Impulsverdichtung und der Bodenstabilisierung. Damit kann die Gründung für Ihr Bauvorhaben schnellstmöglich erfolgen, Sie profitieren von einer spürbar reduzierten Gesamtbauzeit.
HYBRIDGRÜNDUNG System TERRA-MIX
UNTERBAU BEI HALLEN UND ANDEREN GEBÄUDEN
UNTERBAU IM VERKEHRSWEGEBAU
HYBRIDGRÜNDUNG System TERRA-MIX

Bodenverdichtung mittels Impuls-verdichter in mehreren Arbeits-übergängen.


Auffüllen der Verdichtungskrater mit anstehendem Material.

Verdichtung der Auffüllung.
Aufstreuen des Bindemittels.

Vermischen von Bindemittel und Boden unter Wasserzugabe.

Erster Verdichtungsvorgang.


Nivillieren und Profilieren.

Letzte Bodenverdichtung vor dem Fundament.
---

Die HYBRIDGRÜNDUNG System TERRA-MIX gewährleistet größtmögliche Stabilität für Ihr Bauwerk. Die Last des Gebäudes verteilt sich durch die Gewölbewirkung über die Ersatztragschicht optimal auf die Verdichtungssäulen.
---